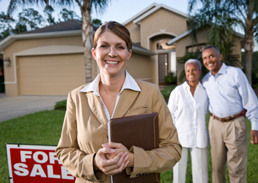 Real Estate Agents, Brokers and Title Companies
Salt Lake City Real Estate Agents/Brokers Lawyer
Utah Title Company Attorney
At Crippen & Cline L.C., we provide a wide range of legal services to real estate agents, real estate brokers, and title companies. When you have a client needing legal advice, our attorneys can provide the guidance and advocacy you can trust. We are experienced in identifying potential legal problems in real estate transactions and will work to prevent future legal issues while resolving disputes in an effective and cost-efficient manner.
We offer strategic, experienced legal advice that you can trust. When your client faces a legal problem with real estate, we can protect investments and resolve disputes quickly and effectively. Contact us today to speak with a real estate attorney.
Our legal team has the requisite experience and resources to represent clients facing title issues, difficulty with mortgages or financing, liens, and any litigation related to a real estate purchase, sale, or development. When you need experienced residential commercial real estate attorney, we can assist you or your clients with any of the following:
Our attorneys are skilled in handling complex real estate disputes involving both residential and commercial property. When you need comprehensive legal service and aggressive advocacy, we are the real estate firm to trust.
At Crippen & Cline L.C., our entire practice is focused on real estate transactions and disputes. When a real estate transaction or dispute is out of your hands and you need serious legal advice, we can offer the advice and advocacy you and your client need. We will work with you and your client to resolve legal disputes quickly and cost-effectively. It is our priority to protect the best interests of our clients as well as facilitate real estate transactions and resolve disputes. Whether your client is selling a home and facing title dispute issues, or you are a real estate agent seeking to protect your best interests, we are a legal team you can trust.
Contact our offices today for a free consultation with an experienced real estate lawyer. We are experienced in assisting real estate agents, brokers, and title agencies quickly resolve disputes and facilitate real estate transactions.
Free consultations • Major credit cards accepted • Weekend and evening appointments available • Located conveniently in downtown Salt Lake City, Utah next to the federal and state court buildings